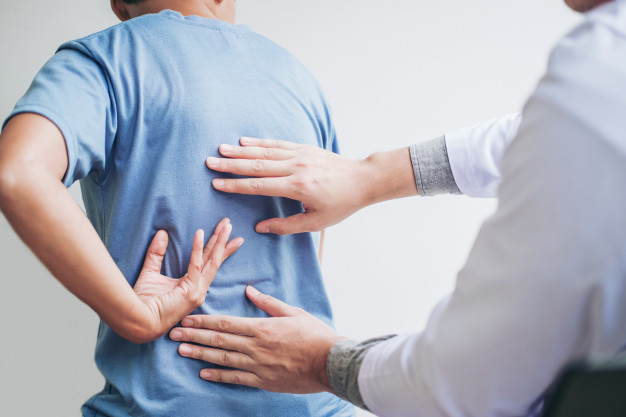 If you are getting ready for an appointment with a chiropractor, it helps to get a rough idea of what to expect. The more you know about the treatment the more at ease you will be before and during the visit. You will also have a more pleasant experience when you know what to expect.
Be Prepared for Your Visit
The first thing you need to understand is that chiropractors don't administer injections or perform surgery. You can rest assured that the whole procedure will be non-invasive. Chiropractors work by adjusting the spine and the joints to give you a better position. This procedure is known as adjustment or manipulation.
All in all, it is good to note that chiropractic care involves more than spinal adjustments. Chiropractors are doctors and attend school for a period that is as long as that attended by medical doctors. They have training in joint, bone, and nervous system disorders, nutrition as well as exercise therapy.
When you head to a chiropractor's office, they will perform an evaluation of your nerve function and how well your large joints and spine move. Just like other doctor appointments, the first visit will begin with a review of your medical history and a physical exam to help the chiropractor better understand your condition.
Medical History
The first visit to a chiropractor typically lasts about an hour. The chiropractor will ask a series of questions to better understand your symptoms as well as review your medical history. The chiropractor will want to know the following:
Why you want chiropractic treatment
Past injuries
Use of drug or alcohol
Pre-existing medical conditions
Lifestyle habits including diet, sleep, stress and exercise
It is not uncommon for a chiropractic office to ask you to download forms from their website and fill them as a new patient. This makes it less stressful and more efficient to answer questions.
Physical Examination
Once the chiropractor understands your medical history, the next step will be performing a physical exam. This may involve the chiropractor feeling your spine, moving your joints, or watching the way you walk. The chiropractor will further test muscle reflexes, strength as well as range of motion. In certain cases, an X-ray may be ordered or your blood pressure may be checked.
Treatment
Treatment may start right away on your first visit. If this is the case for you, here is what you can expect.
You will be required to lie on a special table from where the chiropractor will perform the necessary adjustments.
The chiropractor will take the parts being treated and move them to their maximum range. This is more so when it comes to the back or neck.
Extra thrust may be given to make adjustments.
During the adjustments, you may hear some popping sounds. These sounds are similar to the ones produced when you crack your knuckles.
During the adjustment, you should not expect to experience any pain.
In addition to the adjustments, other treatments may be given. This may include ice or heat as well as a muscle massage.
Before You Leave
After the treatment, you may be given exercises you should do on your own at home. You may also get advice on dieting and nutrition. It is good to remember that chiropractors don't prescribe medication. They may, however, recommend vitamins and diet supplements.
You will be scheduled for the next visit after treatment. While most treatments last several weeks, the chiropractor can recommend you come back for 2 to 3 visits a week. Follow up visits are usually shorter and last 10 to 20 minutes. You may experience some soreness in the treatment area.
Are you searching for a reliable chiropractor near Ajax or Pickering? CP Health is your best bet. We work with the experienced chiropractors in the country. Reach out to our team ? (905) 239-5001 to learn more about the services we provide.
Contact Us Today