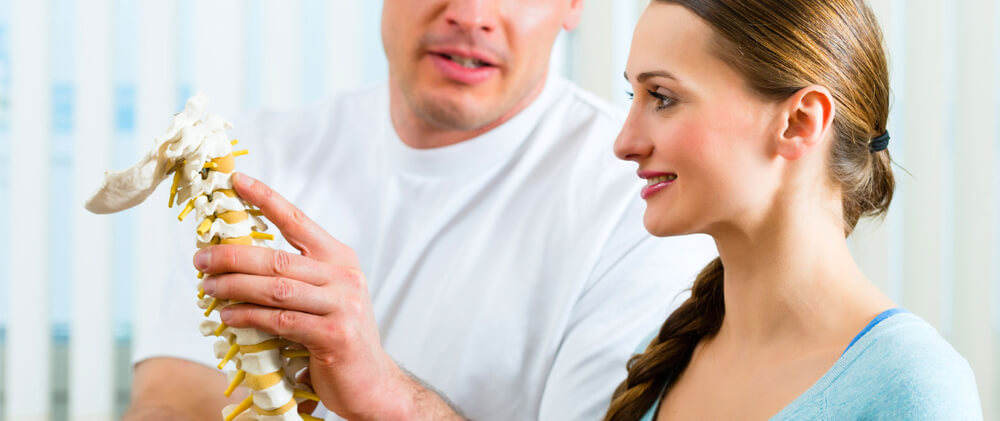 The role of a chiropractor is to alleviate pain and improve function by treating conditions related to your body's structure. They treat patients by manipulating or adjusting the spine and other body parts so as to achieve the right position or alignment. Their care is based on the idea that the body when in proper alignment has a better chance of healing itself. Here are some of the conditions that can be treated by a chiropractor.
1. Low back pain
This is without a doubt one of the most common back problems and the top reason most people seek treatment from chiropractors. The majority of research on spinal manipulation is focused primarily on low back pain. The National Center for Complementary and Integrative Health reports that people with low back pain benefit from chiropractic treatment.
2. Neck pain
Using neck manipulations or adjustments, chiropractors are able to treat neck pain. When combined with the right exercises, neck manipulation works better than taking pain medications. If you have had neck pain for quite a while, pain not caused by injury, you may benefit from chiropractic treatment.
3. Tension headaches
Tension headaches can be treated with chiropractic manipulations. These headaches lead to pain in the neck and back of the head. Bad posture and stress can cause these headaches. With proper chiropractic adjustments and stretching exercises, the chiropractor can relieve the headaches.
4. Migraine headaches
Research has shown that spinal manipulations by a chiropractor can help reduce the frequency of migraines, reduce pain as well as reduce the need for medication. While how this works is not well-known, it is believed that chiropractic care helps reduce overall stress that causes migraines. Considering some foods trigger migraines, your chiropractor can offer nutrition advice.
5. Whiplash
This is a neck sprain resulting from a car accident. It manifests as stiffness and pain in the neck. The pain can worsen when you turn the head. Some people may even feel dizzy or nauseated. Chiropractic manipulations combined with exercising can help treat whiplash. A chiropractor can also show you how to use ice or heat to reduce swelling and muscle spasms.
6. Sacroiliac pain
Sacroiliac problems cause many types of low back pain including feeling pain in the buttock. Chiropractors will perform adjustments and teach you how to avoid straining the sacroiliac joint. You may also be given exercises to help strengthen your core muscles.
7. Shoulder pain
If your shoulder is painful or stiff a chiropractor can help. The condition is referred to as frozen shoulder syndrome. If you have this syndrome, you may experience less pain and more movement after chiropractic treatment. You will also be shown how to perform more stretches at home to get better results.
8. Knee pain
Wear and tear in the knee joint causes knee osteoarthritis. This is a common problem that can be treated by a chiropractor. The chiropractor will perform adjustments together with knee adjustments. People treated using chiropractic adjustments experience better movement and less pain within a couple of weeks of treatment.
9. Subluxation
Subluxation is a condition caused by weakened movement integrity, alignment, and physiological functions of the spine. The problem can be treated by a chiropractor through chiropractic adjustments and lifestyle counseling.
10. Sciatica
This is nerve pain. It can be in many forms. Typically, it presents itself as persistent pain in one buttock and goes down to the corresponding leg. A chiropractic adjustment can help resolve this pain.
To learn more about chiropractic treatment, we encourage you to contact us. At CP Health we offer several chiropractic treatments in Ajax and Pickering. Give us a call today ? (905) 239-5001 to find out more.
Contact Us Today