Certified Athletic Therapy Treatment
CP Health's Certified Athletic Therapists use an advance sports medicine approach to quickly rehabilitate your injury – resulting in faster recovery, decrease chance of further injury and fewer visits to your health care provider.
Recovering From Your Sports Injury
Athletic Therapists adhere to the sports medicine model of care. They treat a wide range of patients, from children with concussions to weekend warriors to high level athletes, using various manual therapies, modalities and exercise along with bracing and taping. With their evidence based approach and understanding of biomechanics, Athletic Therapists will quickly rehabilitate you back to health, reintegrate your daily activities and actively return you back to sport and or work.
Our Certified Athletic Therapists
Our Athletic Therapists are all certified with the Canadian Athletic Therapists' Association and are registered with the College of Kinesiologists of Ontario. All Athletic Therapists must successfully complete both a written and practical exam and must adhere to continuing education standards and maintain good standing within their college and association. They are also members of the Ontario Athletic Therapists' Association and have obtained Degree in Kinesiology and Health Sciences.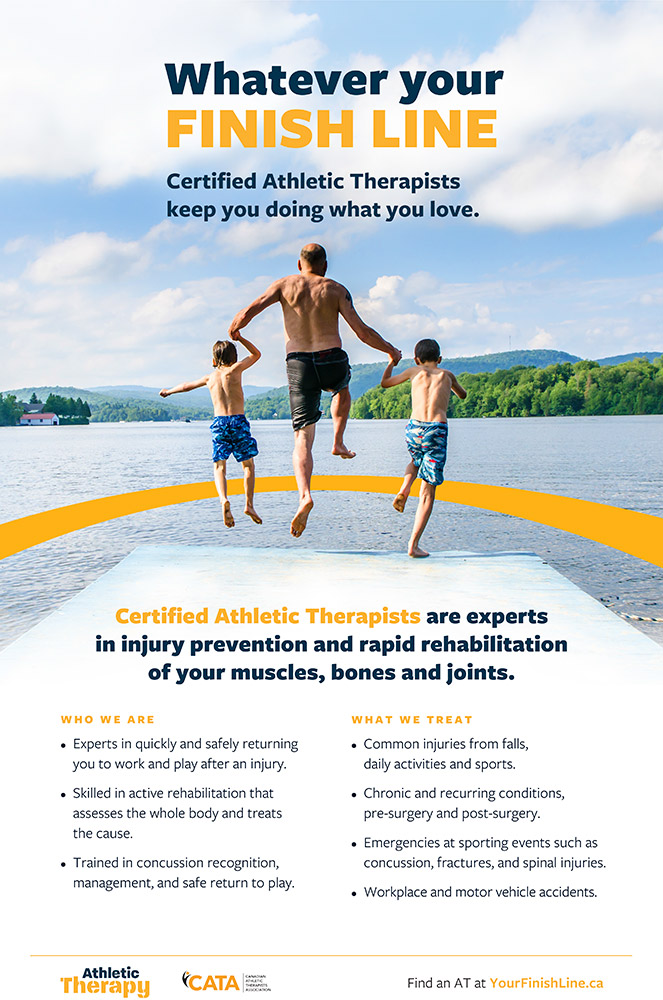 Contact Us Today
Let us help heal your sports injury